THE LITTLE MERMAID AUDITIONS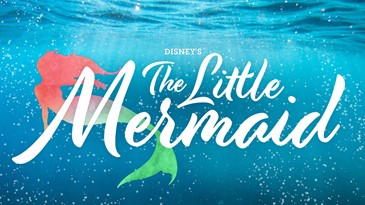 TO BE PERFORMED AT THE MADDERMARKET THEATRE, NORWICH
6TH – 9TH APRIL 2022
Echo Youth Theatre starts 2022 with a big, bold musical production of Disney's A Little Mermaid!  With a new rehearsal space and a new performance space, we are excited to bring the full length version of this show to the Maddermarket Theatre in April 2022.
Rehearsing at St Edmund Church Fishergate NR3 1SE
There will be a read-through of the script on Tue 4th Jan 22.  Rehearsals start fully on Thu 6th Jan and will be:
Tuesdays 6.30 – 8.30pm
Thursdays 6.30 – 8.30pm
Sunday from 1pm to 6pm
The rehearsal schedule will call cast for specific scenes – you will not be required at every rehearsal – you only need to attend when called.
Please look at the full rehearsal schedule to see the requirements (to follow) – the schedule is subject to change but it will give you an idea of the commitment required for each role.
The rehearsal period is only 12 weeks, so it will be essential that you do attend when called.  The schedule will be finalised once casting is completed.
Principal cast members will be expected to learn their lines over the christmas break and start rehearsals in January "off-book".  The show is physical with lots of movement and it will be difficult to set the scenes in rehearsal if cast are having to read off scripts.
AUDITIONS WILL BE HELD AT ST EDMUND FISHERGATE NR3 1SE
Prior to our auditions, we will be holding an information evening for parents, members and potential members – you do not need to attend this, but if you are undecided, or want to know more about the audition process, meet the team or see the audition venue before you audition, then we recommend you come along.   There is no obligation and no need to have already booked an audition, just come along and see and hear what we are about.  We will talk about the show, rehearsals and the audition process.
Information Evening – Monday 22nd November 2021 6pm – 7.30pm
Group Auditions – Thursday 25th November 2021 – this will be a series of workshops for all auditionees 6.30pm to 9pm.
Individual auditions – Saturday 27th November 2021 (all day – individual times will be allocated within the 30 min window that you select)
Recall Auditions – Sunday 28th November pm  (if required, you will be informed after your individual audition)
Links to the audition pieces and character notes are below.
If you are booking an individual audition, please choose one character and prepare the audition scripts provided.  You can have the script with you in the audition, but please prepare your audition so you are able to perform without reading.  Whilst you may only audition for one character, you will be considered for other roles and the panel will ask you at audition which other roles you would like to be considered for.
The minimum age for cast members is over the age of 8 at the start of rehearsals on 4th Jan 22.  The upper age is 19 but cast members must also still be in full-time secondary education (ie on a school sixth form or college pupil roll) at the time of the show.
The costs for cast are:
EYT Annual Membership fee of £15 will need to be paid once casting is confirmed, if you are not already a member.
The show fee for cast members will be £50 and this will be required by the end of January. If this will cause any difficulties, please speak to us and we can discuss payments in instalments or financial support options.
Scripts will be provided as part of the show fee.
All costumes are provided and cast are not expected to provide or purchase costumes, other than under-garments and possibly footwear.
Prior to auditioning, you will be asked to let us know of any planned absences – auditionees with excessive absences or if unavailable for key dates (such as run-throughs) are unlikely to be cast.  If you have any questions, please ask.  We are happy to accommodate a reasonable level of absence, if we are informed in advance.