Performed at Open Norwich in April 2019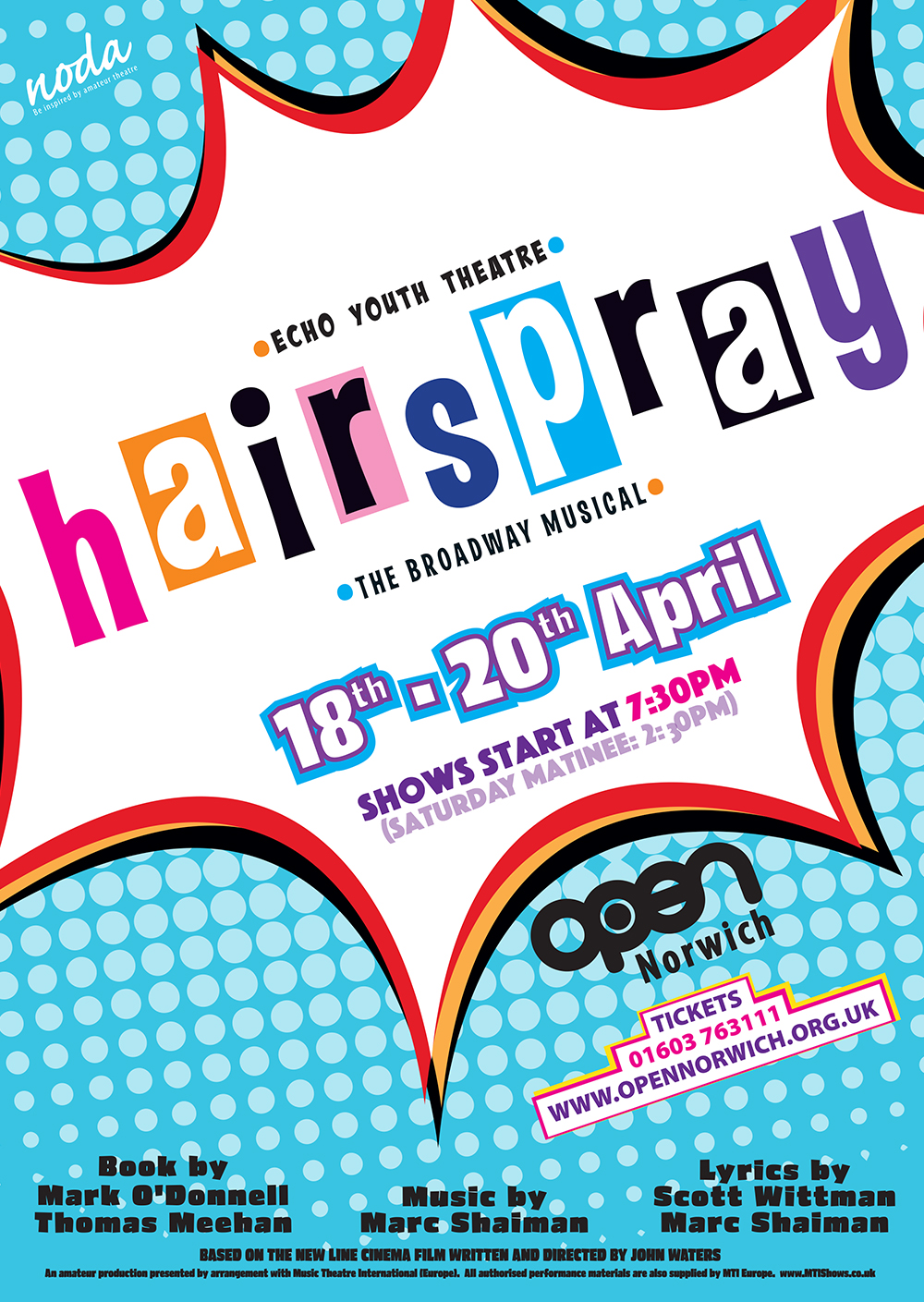 One of the most explosive movie musicals of the 80's bursts onto the live stage with exhilarating results. When Ren and his mother move from Chicago to a small rural town, Ren is prepared for the inevitable adjustment period at his new high school. What he isn't prepared for are the rigorous local edicts, including a ban on dancing instituted by the local preacher, determined to exercise the control over the town's youth that he cannot command in his own home. When the reverend's rebellious daughter sets her sights on Ren, her roughneck boyfriend tries to sabotage Ren's reputation, with many of the locals eager to believe the worst about the new kid.
The heartfelt story that emerges is of a father longing for the son he lost and of a young man aching for the father who walked out on him.
To the rockin' rhythm of its Oscar and Tony-nominated score, FOOTLOOSE celebrates the wisdom of listening to young people, guiding them with a warm heart and an open mind. Suitable for the whole family.
Stage Adaptation by DEAN PITCHFORD and WALTER BOBBIE Music by TOM SNOW Lyrics by DEAN PITCHFORD
An amateur production by arrangement with Concord Theatricals Ltd. on behalf of R&H Theatricals.

"The projection and volume of singing and the slickness of those very 60s routines were just so good"
" … the big company numbers, well, the stage exploded with song and dance and super-energy, what an experience to be in the audience and a part of this atmosphere"
"I am filled with admiration at the skills developed and the enthusiasm and talent encouraged to give such confidence to so many youngsters … your large and talented team of specialists is something to marvel at and you all deserve many congratulations …. well done to all involved and you must be so proud of all those youngsters and what has been achieved." 
National Operatic and Dramatic Association

"Wow!! Hairspray has without a doubt been the best show I've ever been in. I've loved every single second of this process. The production team and everyone involved have been so supportive and I have never experienced such a warm family feeling with a company before."
– Cast Member  

"This show is always great fun and this cast deliver the fun as professionally as any West End theatre ensemble can."
Norwich Eye
Read Full Review

"I was blown away by all the talent in Hairspray. Hard to believe these performers are just young adults. Just as good as many shows I've seen at the Theatre Royal. Serious vocal talents too. Fantastic show!" 
– Audience Member

"Having completed a show with Echo, I can safely say that the talent and expertise behind the scenes and on stage goes far beyond what many people think of youth theatre. My standards are quite high but the young performers and crew in this company genuinely blow me away with each scene."
– Volunteer Tech Crew