with Andrea Wilson and Georgie Kemp
A one-off workshop with the directors of Shrek The Musical 
performed on Cromer Pier in May 22
Tuesday 19th July 2022
6 – 8pm
at St Edmunds Fishergate NR3 1SE
Workshop Fee: £5 for Members*
(£12 for non-members) 
* if you have paid the annual membership fee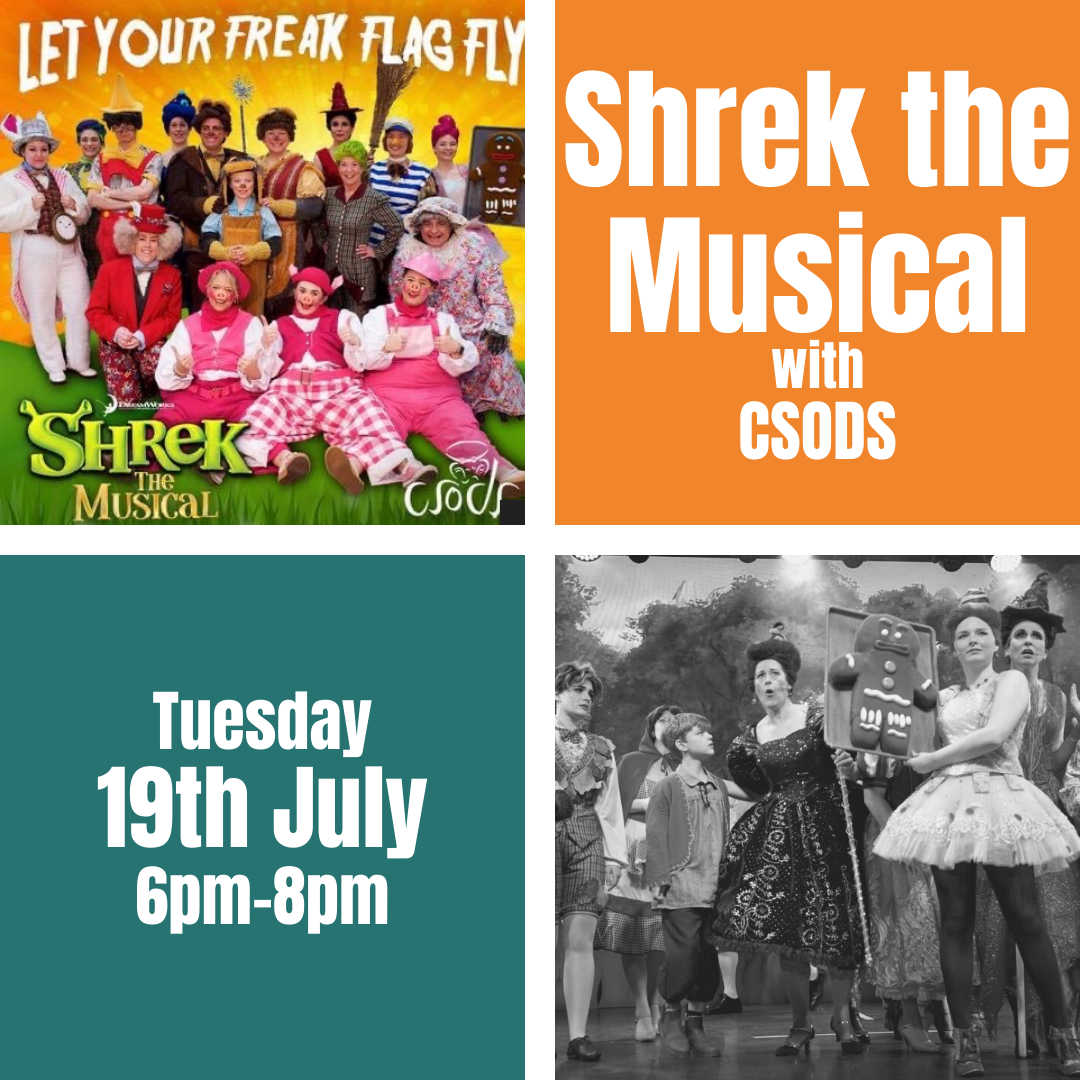 Shrek The Musical is a hilarious, vibrant and fun show. Everyone knows the children's animation film, Shrek, but the musical is much more magical. 
Cromer and Sheringham Operatic Society recently performed Shrek The Musical on Cromer Pier. Their director, Andrea Wilson, and choreographer, Georgie Galloway are joining us for this workshop.
The workshop will include some fun characterisation work where you will get to play fairytale characters and learn how they move, talk and interact with each other. You will also learn some of the dance routines that were performed on Cromer Pier, as fairytale characters and Duloc people.