PHYSICAL COMEDY
WORKSHOP PROJECT
A series of 3 workshops ending in a performance
Tuesdays 6.30-8.30pm
2nd, 9th & 16th Nov 21
at St Edmunds Fishergate NR3 1SE
Project Fee:
£15 for members; £22.50 for non-members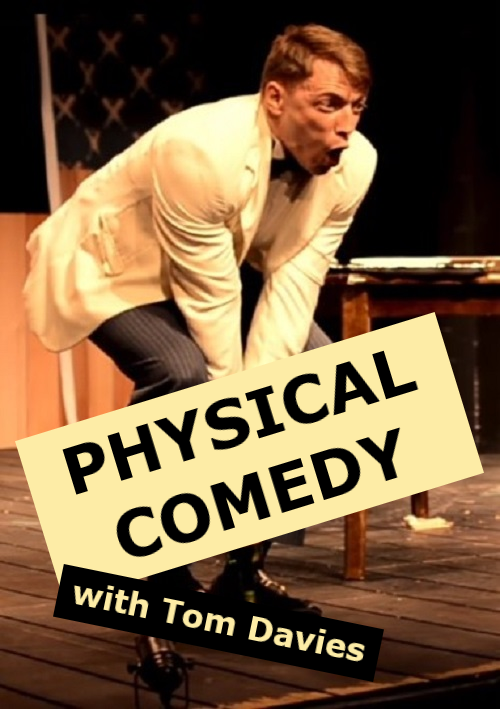 Physical Comedy …. or let's just call it Slapstick!
Tom Davies returns to deliver a series of 3 workshops on physical comedy.  Tom will be teaching the secrets of physical comedy on stage – over the 3 workshops, you will learn the skills and devise a short comedy sketch which will be performed to an invited audience of family and friends during the final session.
Come dressed to fall over – there will be crash mats and stairs involved!
Tom's workshops are always high energy, fun and physical.  Join us for this series of workshops and perform with him in a devised performance (guaranteed to be hilarious) during the final session.
Fresh from his run as Alfie, the deaf waiter in One Man, Two Guvnors, Tom gains fans whenever he performs: 
"… a staggering breadth of stage skills, including classic slapstick from most notably Tom Davies as the cadaverous deaf waiter Alfie…"
"… slapstick gusto by Tom Davies … Davies give his all – I'm not sure whether it'll be the face gurning or the pratfalls that will hurt him more by the end of the run, but the audiences will be aching from laughing…"