WITH JO MYERS & KIRK WILLS
at St Edmunds Fishergate NR3 1SE
Workshop Fee: £5 for Members*
(£12 for non-members) 
* if you have paid the annual membership fee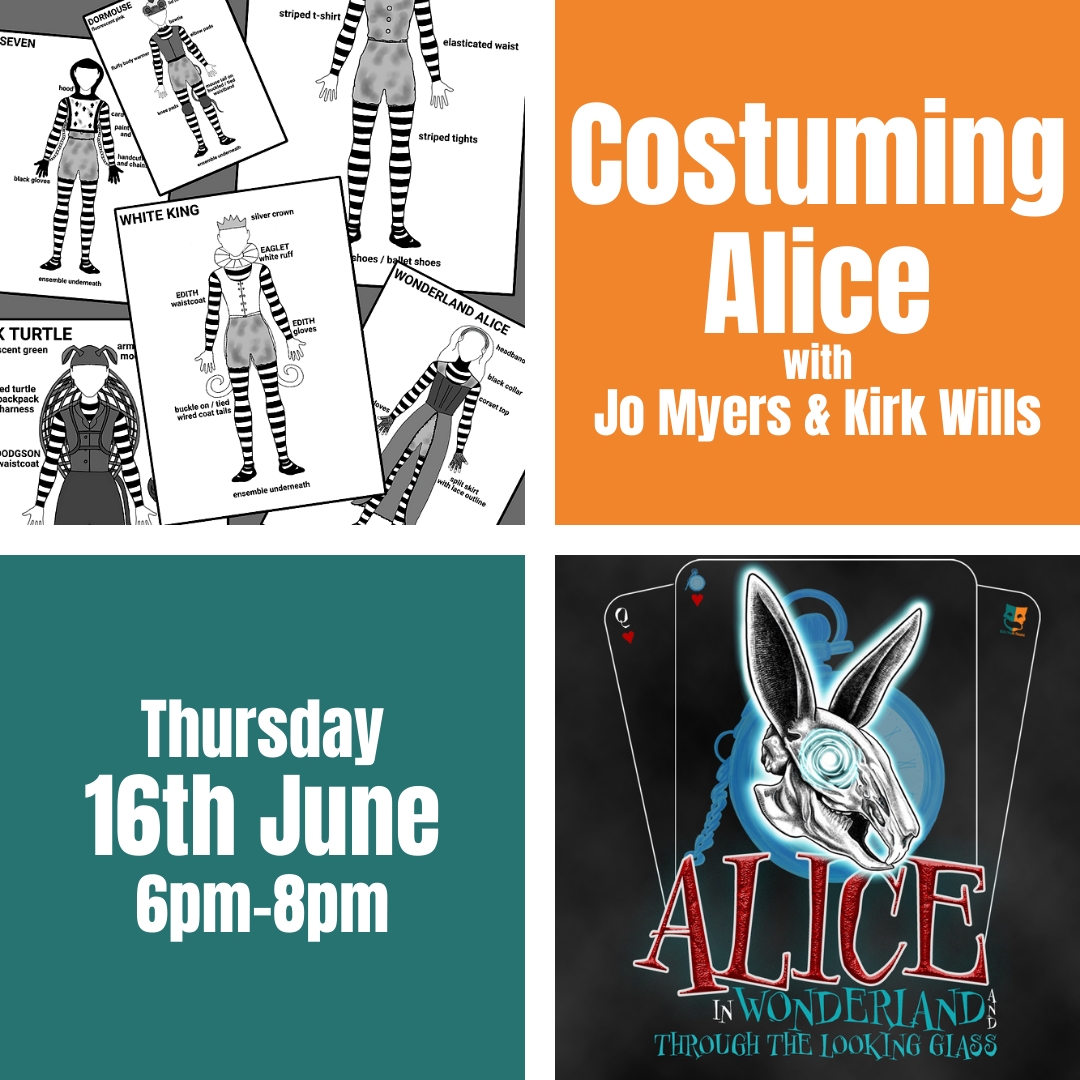 In this workshop, you will have the opportunity to design the costumes for some of the characters in our next production "Alice".
You will be given the Director's brief on the style and themes of the show and access to a wide range of costumes and fabrics to select from.  Using the principles of upcycling and recycling, you will be tasked with putting together outfits from our existing costume store, adapting and redesigning items to suit the characters, designing new accessories and presenting your final vision for your chosen character.
No sewing skills required (but we will have a machine available if you need it), as well as scissors, glue and other options.  This is a creative design workshop and you can present your final designs at the end either on paper, on a mannequin or by wearing the outfit!